SOS Garage Door Repair is a premier provider of garage doors services.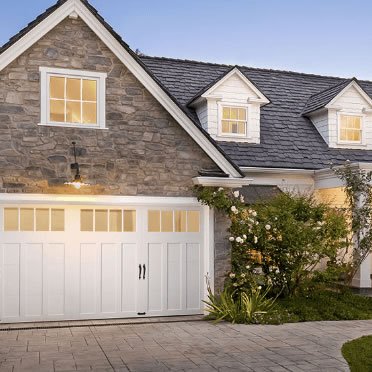 The experts at SOS Garage Door Repair have been proudly serving local New York City metropolitan area, including: Manhattan, Brooklyn, Queens,Staten Island, The Bronx, Nassau County, Suffolk County, Westchester County, Northern New Jersey, and Fairfield County, CT. Our dedicated team of professionals are highly trained, certified, licensed and insured. That means you can be sure your garage door is in good hands every step of the way. Whether you need a basic repair, or need an entirely new garage door installation, our specialists are always ready to lend a hand. 
We Offer Premium Quality Residential Repair, Replacement and Installation Services
Today's busy families rely on their garage doors to protect their vehicles and other valuables from harsh weather and burglary. When your garage door isn't running properly, it can create chaos for you and your loved ones. Get back on track fast with help from the experts at SOS Garage Door Repair. Whether you're in need of an emergency repair or are ready to take your curb appeal to the next level with a new modern garage door installation, we're ready to come to the rescue. Our licensed technicians offer an incredible range of residential garage door services including new garage door installations, panel replacements, track repair, pulley and roller replacements, garage door opener replacements and more. Call today and let our staff help you find the perfect solution to all your garage door needs. 
We use only the finest materials from highly reputable companies. This ensures that your door or gate has a truly magnificent appearance. It also ensures the highest level of quality, safety, security and reliability.
Our Team of Experienced Professionals Also Offer Commercial Garage Door Services
Do you need highly skilled technicians who can take proper care of your heavy commercial overhead doors? We understand how important your garage doors are to the daily function of your business. That's why our garage door specialists will always work hard to ensure that your garage door system is always working it's best. From simple repairs and replacements, to high tech upgrades and total replacements. Our professional commercial garage door pros have the tools and knowledge needed to get the job done right. 
Why Choose SOS Garage Door Repair?
Call SOS Garage Door Repairat any hour of the day (past midnight, before sunrise, no problem!!) or any day of the year (weekends or holidays no problem!!). We take pride in announcing us as a 24 hour garage door services provider specializing in garage door roller replacement, garage door opener, cable, spring and other needs. For repair, replacement and maintenance of garage doors at a reasonable price, our loyal customers trust us. This means you can depend on us to keep the garage door repair cost within your budget.